The Principles of Aqeedah.
The additional text in italics after each point is a summary of the words of Ibn Taymiyyah in his Majmoo' al-Fataawaa 1. Everything which is in accord with the Book and the Authentic Sunnah is accepted by them and everything which is in opposition to it is treated as false by them. The first thing which distinguishes the Ahl us-Sunnah wal- Jamaa'ah from all those besides them is the...
4 tags
leaving tumblr for a while, I have some seriously exceptional scores to get on my final exams.  KEEP ME IN YOUR DU'AS!  Asalamualaikum wa rahmat Allaahi wa barakatuh. 
forthesakeofallah: One of my best friend's house set on fire and her and her family cannot live in it right now. Please make duaa for them, Baraka Allaahu feekum. Please you guys, they need it!! 
5 tags
أَعُوذُ بِاللهِ مِنَ الشَّيْطَانِ الرَّجِيمِ
2 tags
What is the matter with you?
O you who have believed, what is [the matter] with you that, when you are told to go forth in the cause of Allah , you adhere heavily to the earth? Are you satisfied with the life of this world rather than the Hereafter? But what is the enjoyment of worldly life compared to the Hereafter except a [very] little.
2 tags
Bid'ahs.
Volume 9, Book 88, Number 174: Narrated Sahl bin Sa'd: I heard the Prophet (صلى الله عليه و سلم) saying, "I am your predecessor at the Lake-Fount (Kauthar), and whoever will come to it, will drink from it, and whoever will drink from it, will never become thirsty after that. There will come to me some people whom I know and they know me, and then a barrier will be set up between me...
3 tags
even when i'm mad at her my heart longs for her of course it does… the soul longs for the heart how will the world revolve without its sun? i love you doaa.
3 tags
You're going to die. 
2 tags
FOUND A FRENCH BLOG THAT'S AHLUL SUNNAH WAL JAMA'AH.  WIN WIN WIN WIN WIN WIN WIN WIN.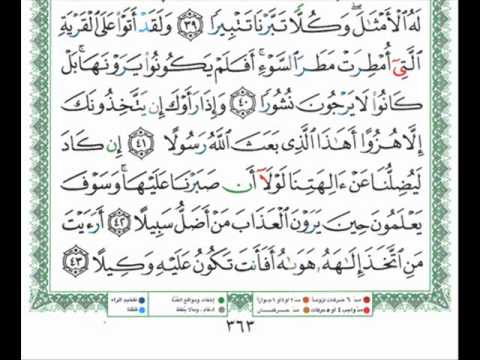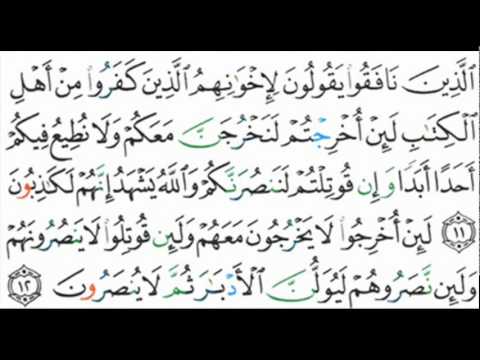 forthesakeofallah: A man in my community is in critical condition and is basically living on machines right now. He has four kids all under the age of six years old. Please please make duaa for him. Baraka Allaahu feekum. Please everyone, his wife is in a smiliar condition, but emotionally. Please spare some time to make du'a for him and his family. Allahumma 'afee wa ishfee wa...
2 tags
Lowering the Gaze.
Whosoever lets his sight roam free will find that he is in a perpetual state of loss and anguish for sight gives birth to love (mahabbah) the starting point of which is the heart being devoted and dependant upon that which it beholds. This then intensifies to become fervent longing (sabaabah) whereby the heart becomes totally dependant and devoted to the (object of its desire). Then this...
2 tags
i love marah sooo much shes amazing and beautiful and i wanna be like her so much ma shaa Allaah and im gonna miss her sooo much when she leaves
1 tag
back to tumblr!!!!  Asalamualaikum wa rahmat Allaahi wa barakatuh I've missed you all, how's it going? 
2 tags
Trials
by Imâm al-Madîna al-Munawarrah 'Abdul Muhsin Ibn Muhammad al-Qâsim Friday Sermon from the Prophet's Mosque in Madina, on 5th Muharram 1422AH  Al-Jum'ah 5 Muharram, 1422 (20 March, 2001) All praise is due to Allaah, may peace and blessings be upon the Messenger saws, his household and companions. Fellow Muslims! Fear Allaah as he should be feared, for fear of Allaah brings...
5 tags
People tend to disappoint you, but…I mean…how many times have you disappointed yourself?  Let it go. 
Veling the Face and Hands. →
شُرُوط الصَّلاة →
4 tags
me: mama lets just go to Makkah, please.  mama: okay, let me just pray isha and drink some tea and we can take a bus to the tan'eem. 
3 tags
Time is a scary thing.  Allahul Musta'an.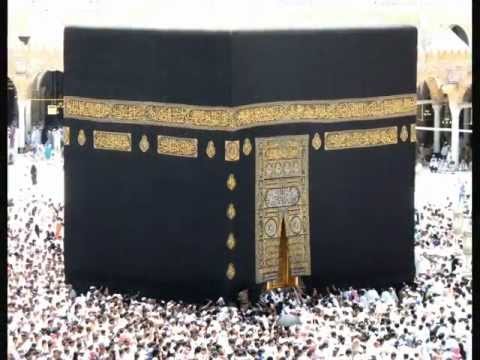 synonymous2-deactivated20130401 asked: as'salamu'alaikum wa rahmatullah. just read the post about sufyaan and the bird. do you know if this means that we are not allowed to keep pet birds?
4 tags
marah is so awesome ahhhhhhh i love her so much eheheheh
2 tags
Short naseeha.
I've noticed these days that people have been posting a lot of amazing information without citing a source, in sha Allaah I would like to remind everyone to authenticate their findings and to refrain from reblogging and posting things that don't have a source.  This is because I have no knowledge and I would like to make sure that what I read is authentic in sha Allaah. 
2 tags
I was reading my psychology textbook, and it's usually all interesting stuff, however this particularly caught my attention.  "Another odd thing about the motor cortex is that the bigger parts of your body don't have the largest amount of brain area. Instead, the parts of the body that are capable of more intricate movements (like the hands and the face) demand more brain...
1 tag
Surat An-Nisaa (4:78)
Wherever you may be, death will overtake you, even if you should be within towers of lofty construction. But if good comes to them, they say, "This is from Allah "; and if evil befalls them, they say, "This is from you." Say, "All [things] are from Allah ." So what is [the matter] with those people that they can hardly understand any statement?
Surat An-Nisaa (4:74)
So let those fight in the cause of Allah who sell the life of this world for the Hereafter. And he who fights in the cause of Allah and is killed or achieves victory - We will bestow upon him a great reward.
Sufyan and the bird. →
1 tag
Passerby hears screams, finds missing 5-year-old... →
3 tags
Ibn Al-Qayyim rahimahullah said: "And the cure for this deadly illness (i.e. love before marriage) is for the person that is afflicted to realize that this love is only due to his/her own delusions and ignorance. So upon such a person is to first and foremost strengthen their Tawheed and reliance upon Allaah, and secondly to increase in worship and busy themselves with it, so much so that they...
4 tags
Don't expect much of anyone, but be the person everyone expects goodness from. Be good to your mother, rub her feet, joke around with her, listen to her. Work hard at everything you do, make it perfect. Snack often, put jewelry on at home. 
i love marah so much she's my best friend in the entire world and shes so cool i just want to be like her
2 tags
Discipline yourself when it comes to others. Discipline yourself in manners, character, overall goodness. Not only in those things, but discipline YOUR ACTUAL SELF from not letting yourself go, don't depend on anyone thinking they will have the perfect answer for you. Discipline your desire to depend on that someone. That someone will leave. An outstanding beauty in an independent woman is...
4 tags
Brother: "Sometimes I like to pretend I'm a dinosaur." 
Surah Fussilat, Verse 30
إِنَّ الَّذِينَ قَالُوا رَبُّنَا اللَّهُ ثُمَّ اسْتَقَامُوا تَتَنَزَّلُ عَلَيْهِمُ الْمَلَائِكَةُ أَلَّا تَخَافُوا وَلَا تَحْزَنُوا وَأَبْشِرُوا بِالْجَنَّةِ الَّتِي كُنتُمْ تُوعَدُونَ (As for) those who say: Our Lord is Allah, then continue in the right way, the angels descend upon them, saying: Fear not, nor be grieved, and receive good news of the garden which you were promised. (English -...
4 tags
Mariam putting make up on Marah: (Mariam is left-handed fyi) Marah: are you using your right hand? Mariam: Yea… Marah: how do people do that? ….are you transgenered? All of us: ………….LOL ROFL LMAO DYING OF LAUGHTER CHOKING ON AIR SUFFOCATING. Mariam: I BELIEVE THE WORD IS AMBIDEXTROUS.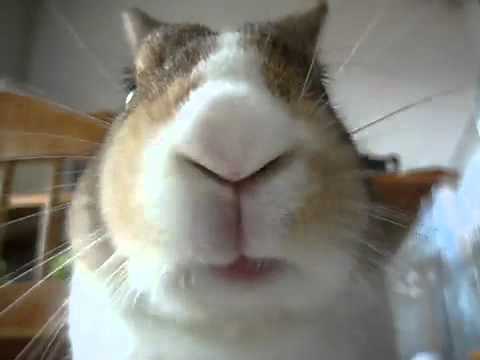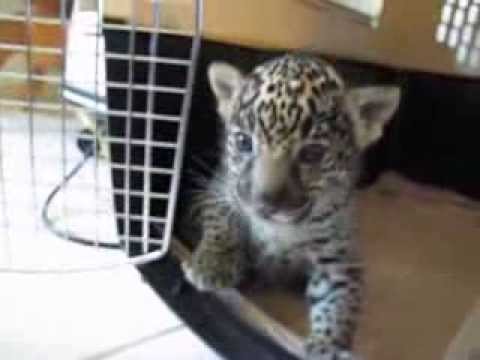 2 tags
2 tags
You were so beautifully considerate. You landed on the most sacred part of the flower, so gently. You produced a honey so sweet, so pure, perfectly golden. The gust of wind took you away, so gently. You fell upon another flower, oh so gently. The departure left me crippled, bent in the breeze. The bee's gentleness felt like a snap of my spine. Goodbye sweet sweet honey.
Pride and Intelligence. →
2 tags
Ibn Adam, leave what does not concern you.
"If bid'ah only consisted of lies, then it would NOT have been accepted and..."
– Imaam Ibn Qayyim (رحمه الله) [as-Sawaa´iq al-Mursalah (3/925)] 
For the best of both worlds.
'Abdullaah ibn Mas'ood (رضي الله عنه) relates that the Prophet (صلى الله عليه وسلم) would supplicate: "O Allaah! I ask You for guidance, piety, safety and well-being, and contentment and sufficiency." [Allaahumma innee as'alukal-hudaa wat-tuqaa wal-'afaafa wal-ghinaa] Sahih Muslim (no.2721) Imaam as-Sa'dee (d.1376H) (رحمه الله) said: This du'aa (supplication) is from the most...
"Stand firm against evil thoughts, for if you fail to do so, they will become..."
– (Imam Ibn Al-Qayyim – Al-Fawa'Id – A Collection Of Wise Sayings pg 54.  )
Three things destroy.
The Prophet (صلى الله عليه وسلم) said: Three things destroy: The greed that is obeyed, the desires that are followed and a person being amazed with his own opinion. [Silsilah Al-hadeeth as-saheehah: Number: 1802: 4/412-416]